An Akron DUI Lawyer  You Can Trust
If you have been accused of or arrested for a crime, you need a criminal defense attorney who is going to give you the best possible defense. Linda M. Malek is one of the top criminal defense lawyers in Summit County, with over 15 years of experience defending criminal cases. You can rest easy knowing that your defense is given the time and attention it deserves.
A criminal lawyer's job is not to judge you for the alleged crime, but to listen, and then begin digging until your case is ready to go in front of a judge.
A serious accusation can sometimes be life-changing, even if you are innocent.  You may face jail time, a ruined reputation, and even capital charges.
Why Our Qualifications Matter?
Every day, we make decisions that can potentially change our future.  A criminal charge is guaranteed to change your future in more ways than one.
Dealing with a criminal record can be the most stressful situation that you will ever have to deal with. From employment, housing, schooling, among many others, you may find it extremely difficult to move on in the direction were going prior to the related charge.
There are a number of Akron attorneys, but there are very few that can assist a client with criminal charges.
Contact an Akron criminal defense lawyer today if you have been arrested or accused of a crime.
Listed below are a few of the services that we offer:
Whether it is your first DUI offense, or you have had multiple DUI offenses, it is my goal to obtain the best outcome possible. While others may refer to me as a "Drunk Driving Attorney", I am a criminal lawyer with the right knowledge and experience defending cases that involve driving under the influence of alcohol and/or drugs.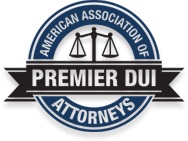 I am certified with the American Association of Premier DUI Attorneys. My training provides me with the best resources and knowledge available in understanding the tactics used by the police department, and how those same tactics can be used against them.
I am well trained in numerous tactics to defend DUI/OVI cases, and will look at every aspect of your arrest from the moment you are pulled over.
Defending clients with drug related charges is one of my specialties. Whether it be marijuana, cocaine, prescription drug related charges, or any other possession or trafficking charge, I am your best defense. Ohio drug possession and trafficking charges are increasing every day, and I will do my homework to plan an aggressive defense.
Many individuals seek the professional counsel of a gun attorney after a charge has been made. There is a more proactive approach, and I offer this service to assist legal gun owners in making sure that their rights are protected in the event of a gun related crime.
All too often innocent people are arrested on charges of domestic violence, and may not have a chance at fair representation without the help of a criminal defense attorney.
Robbery and theft crimes result in serious charges. If you have been charged with this type of crime, you should never have your case presented in court without an experienced criminal lawyer who can dig deep into the arrest and alleged crime details to fight for you.
If you have been arrested on charges for any of the above crimes, time is of the essence.
Don't wait. Call Linda Malek today, one of Akron's top criminal defense lawyers, for a free consultation, and rest easy knowing she is on the case for you.
"From the moment I become involved I will pick apart every fact, examine every issue and nuance and prepare a comprehensive strategy to attack the criminal charges. When necessary I work together with a trained staff of investigators to explore all available alternatives, unearth potential evidence and interview any and all witnesses." – Linda Malek
Click here to view a list of the cities we serve.