Why Choose Linda Malek as Your Criminal Defense Attorney?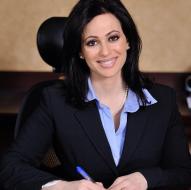 We deal with clients needs by negotiating pleas or conducting a trial for misdemeanors, and up to felonies, including: DUI / OVI, Domestic Violence, Drug Possession/Trafficking, Assaults and Various Theft Offenses.
If you are in need of a criminal law attorney, call Linda M. Malek for a free consultation.
Corporate Transaction Concentrations include: Working for closely held companies in the Akron and Cleveland Areas such as drafting and reviewing contracts, negotiating settlement agreements, review of lease agreements, collections and any other legal work related to the day-to-day business transactions of these respective companies.
About Linda M. Malek:
Admitted to practice: Ohio;
United States District Court,
Northern District of Ohio;
United States Court of Appeals,
Sixth Circuit,
Admitted to practice in South Dakota
Federal Bar Association
-Serve on the Publications Committee. Currently on Publications Committee
-Board Member for the Northern District
Ohio State Bar Association
-Served on Committee for Banking, Commercial & Bankruptcy Law
American Cancer Society Committee for Charitable Giving
Akron Art Museum's Committee, Annual Wine Auction (2002-03)
Akron Bar Association