Looking for a Attorney who knows Gun Laws?
"Many of our concealed carry licensees simply wish to have a pre-existing relationship with a firearms lawyer "just in case." We are pleased to offer a free thirty minute consultation to all concealed handgun licensees. During the consultation, we get to know you, and open a client file containing some of the information that may be relevant if you are ever forced to fire your weapon in self-defense. Our goal is to prepare the attorney-client relationship in advance so that representation can begin immediately in the event it becomes necessary to move into action quickly." – Linda Malek
PLEASE CONTACT US TO SCHEDULE A CONSULTATION, AND BE PREPARED TO BRING THE FOLLOWING ITEMS WITH YOU: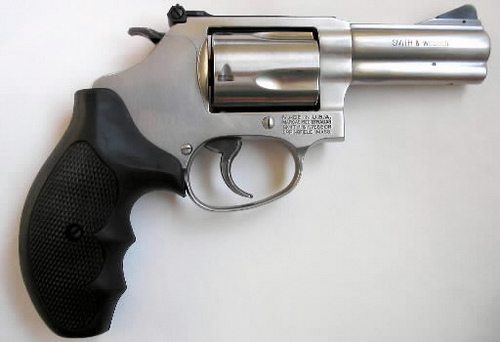 Copy of Concealed Handgun License
Copy of Resume or Biography
Copy of Driver's License
Copy of Military Credentials
Copy of Firearms Training Certifications
Additional information on Ohio Concealed Carry laws can be obtained at:
http://www.ohioattorneygeneral.gov
http://codes.ohio.gov/orc/2923
http://www.ohioccw.org
http://www.ohioattorneygeneral.gov/enforcement/concealed-carry
http://www.ohioattorneygeneral.gov/concealedcarrybook
The right to keep and bear arms is the single most heavily regulated civil liberty we Americans possess. At The Law Office of Linda M. Malek, a substantial portion of the office is devoted to firearms law issues, and to helping you exercise your rights to the fullest extent of the law.
The people have the right to bear arms for their defense and security; but standing armies, in time of peace, are dangerous to liberty, and shall not be kept up; and the military shall be in strict subordination to the civil power. – Ohio Constitution, Article I, Section IV
WE CAN ASSIST IN A NUMBER OF WAYS INCLUDING:
State & Federal Gun Law Questions
Gun Trusts and Firearm Estate Planning
Concealed Carry Issues
Criminal Defense & Second Amendment Rights
Civil Rights Violations
Firearm Rights Restorations
Firearms-related Business Issues
Federal Firearms License Applications and Issues
Proudly serving Ohio in the Summit, Portage and Cuyahoga County regions.